Mollie Nichols is the CEO of Redgrave Data, a company that uses data analytics and technology to assist the legal industry. After leaving Hogan Lovells, Mollie launched Redgrave Data in January of 2022 and has seen a strong demand for their services in data analytics, regulation, compliance, and internal investigations. Companies often seek the expert assistance of Redgrave Data in order to improve efficiency among the law firms, eDiscovery services, ALSPs, and internal legal operations. She is working to move legal departments away from being seen as a "black hole for money" and focused more on the unique and valuable in achieving the strategic goals of the company. One of the hidden gems in these legal departments is the insights that the legal team can uncover through visualization and analysis of the data within the department. 
One area that Mollie things the legal industry needs to change is how it processes and analyzes the data we collect and create. You cannot look at data simply as a commodity. Where your data tools or your outsourced data analytics teams take unique batches of data and then send it through a one-sized fits all process. Data has to be analyzed through the lens of the current legal issue or toward the goals of the company. This is one of the areas that she says Redgrave Data stands apart from others in the field.
In her Crystal Ball projection, Mollie Nichols sees the use of artificial intelligence (AI) in the legal field is likely to increase, but some lawyers and judges may not fully understand or accept it. AI can help with the growing volume and complexity of data in legal cases, but there may be challenges in accessing and using this data effectively. Overall, she thinks that AI is going to have a significant impact on the legal field.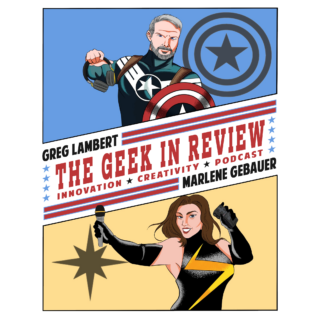 We are
SUPER GEEKED
about our new logo design. Shoutout to logo designer
@ChangoATX
who did a wonderful job and got our new logo completed just in time for the holidays!! Let us know what you think.
Voicemail: 713-487-7821
Email: geekinreviewpodcast@gmail.com
Transcript
Continue Reading Redgrave Data's Mollie Nichols on the De-Commoditizing of Data in the Legal Industry (TGIR Ep. 184)